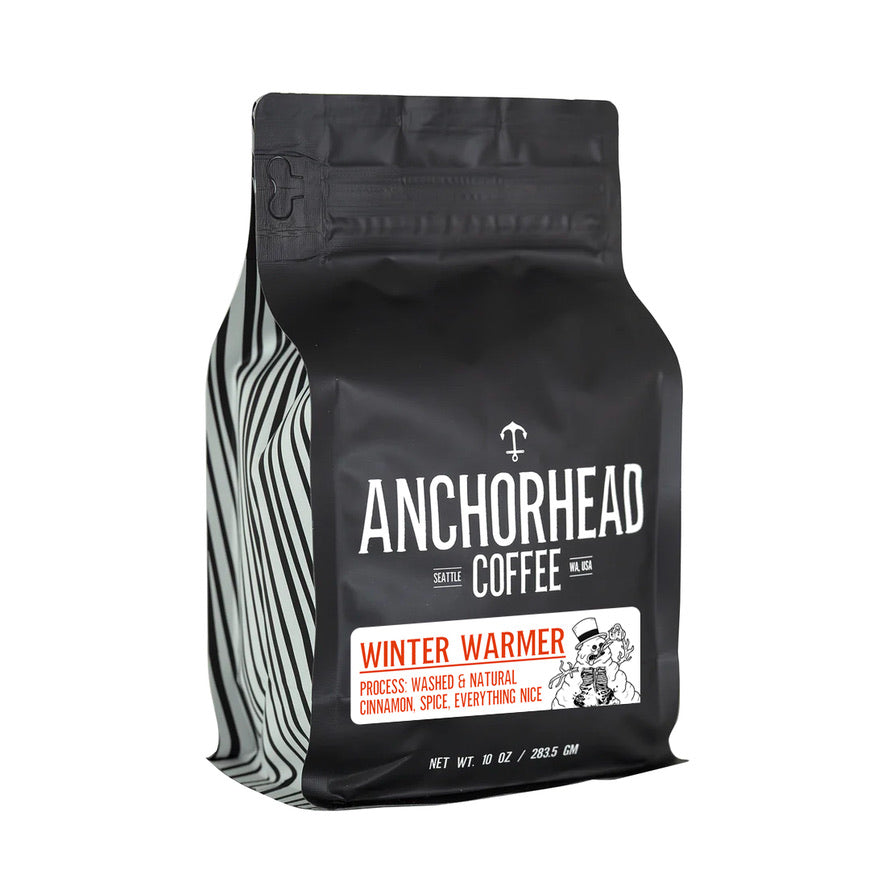 Fresh powder blankets the slopes of the alpine mountains, a serene scene framed by the cabin window. The morning air carries the invigorating scent of coffee mingling with traces of pine from yesterday's wood stock, the crackling fire providing a comforting backdrop to your winter retreat.
Wrapped around the hot mug, your fingertips tingle with warmth. The initial sip of the winter warmer coffee blend from Anchorhead Coffee washes away cares, leaving your mind in a state of blissful contentment. The intricate dance of cinnamon sugar and spice notes unfolds, creating a sensory symphony that begs to be shared.
Anticipation bubbles within as you yearn to regale someone, anyone, with tales of this flavorful journey. You surrender to the realization that you're now a mere passenger on a day-long, caffeinated adventure, cup after cup, until the pot is drained. Undeterred, you persist, beads of sweat forming on your brow as you tirelessly chop wood for the next day.
As day transitions into night, exhaustion sets in, and fever dreams weave through your consciousness, fueled by the promise of fresh pots brewed at dawn. The fireplace emits a sudden pop, a pocket of sap bursting, jolting you from your trance. Grateful for the daily reprieve that winter warmer brings, you acknowledge another day enriched by the comforting blend of Rwanda and both washed and natural Ethiopia coffee.