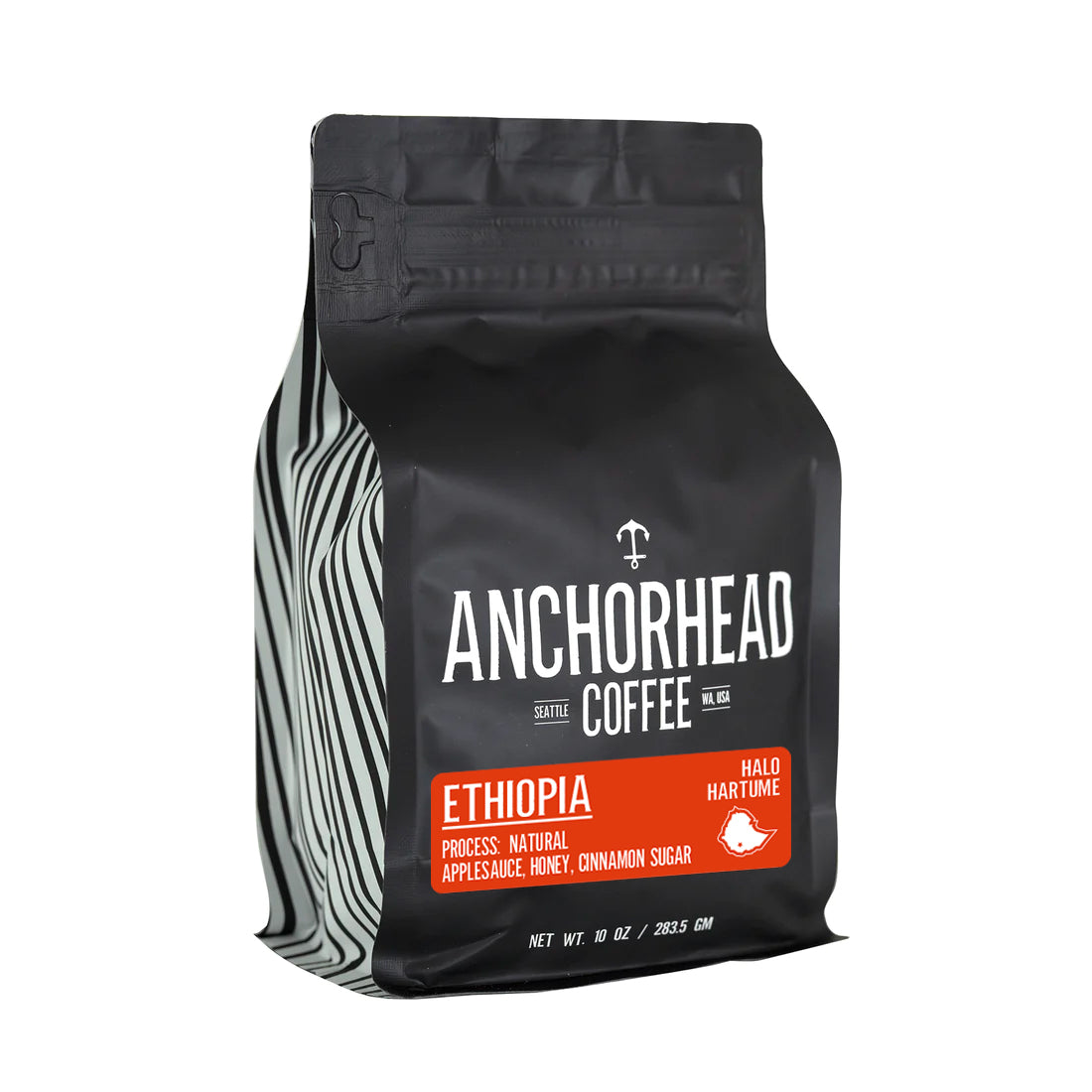 Ethiopia Halo Hartume- Natural
Indulge in the tantalizing flavors of the newly arrived Halo Hartume crop! Immerse your senses in the delightful notes of luscious applesauce, golden honey, and aromatic cinnamon sugar. This year's harvest promises to be a mouthwatering experience like no other. Don't miss out on the opportunity to savor this exquisite crop!
The grower-owned processing station has blossomed to include nearly 400 individual smallholders, each bringing their harvest to the central washing station or drying beds. Under the direction of Mijane Woresa and his son Daniel Mijane, community members are given educational resources and instruction on everything from best growing and harvesting practices to preparing coffee for export. The coffee also benefits from rigorous quality control standards and the community has a very sound logistical strategy for ensuring a quality export.

Variety: Kurume, a local heirloom cultivar
Region: Halo Hartume kebele, Gedeb woreda, Southern Nations, Nationalities, and People's Region, Ethiopia
Altitude: 2000-2200 MASL
Soil: Vertisol
Process: Fully natural and dried on raised beds