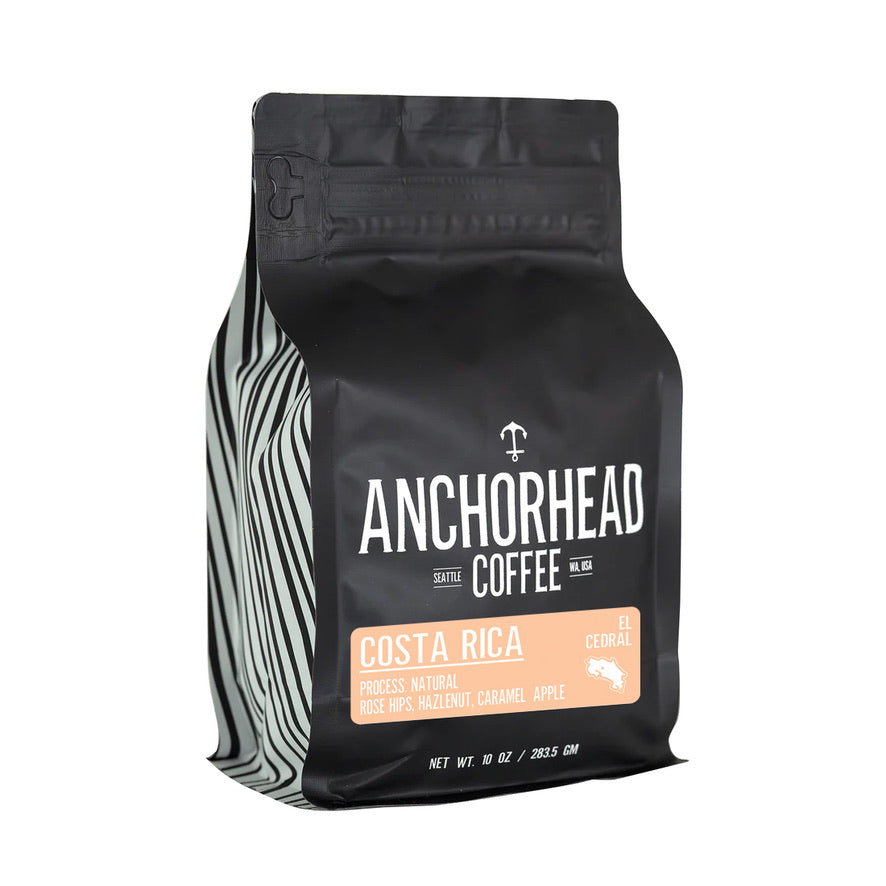 Costa Rica El Cedral Natural
Four years of purchasing this lovely natural process Costa Rica El Cedral and we couldn't be more excited. Costa Rica el cedral is a favorite of our baristas/roast crew and hopefully soon to be yours. 
This years crop comes at you with notes of rose hips, caramel apple, and hazelnut. 

Santa Maria de Dota is home to one of Costa Rica's finest cooperatives, Coopedota. It is the world's first certified carbon-neutral coffee exporter, but it's much more than just a supplier with a great certification. Recently retired Director Roberto Mata built up an amazing industry, integrating social services and environmental protections while producing some of the highest quality coffee available in Costa Rica.

CoopeDota's farms stretch deep into central Costa Rica and while they produce a significant volume, they also are deeply invested in highlighting exceptional microlots. Coopedota provides members withaccess to wet and dry milling services, yet the outreach extends far beyond processing: coffee by-products are used to fuel the mechanical drying ​guardiolas​ and water use during processing is reduced by using eco-pulpers. The cooperative manages trash pickup in the city of Santa Maria de Dota, and has been able to repurpose waste into renewable forms of energy. They also roast their own coffee and operate three cafes and a cupper/barista training center.
The farm El Cedral is owned and operated by the cooperative, established seven years ago after longtime use as an annex for the wet mill. It is now run as a "model farm," where members can explore coffee cultivation strategies. ​This particular lot​ was a repeat of last year's successful experiment in dry processing: the coffee spent two days sun-drying on a patio, then moved to covered, high-airflow solar dryers to protect from rains, and finished for 48 in a ​guardiola​.
The result is a delightfully coffee with both the distinctive hallmarks of impressive Costa Rican cleanliness and the inimitable fruitiness from drying perfectly in the cherry.
Grower: Cooperativa de Caficultores de Dota, R.L. (CoopeDota), Finca El Cedral
Region: Santa Maria de Dota, San José Province, Costa Rica
Altitude: 1900 masl
Process: Natural dried in the cherry on patios in the sun, under solar canopies, and in mechanical dryers.
Cultivar: Red Catua​í