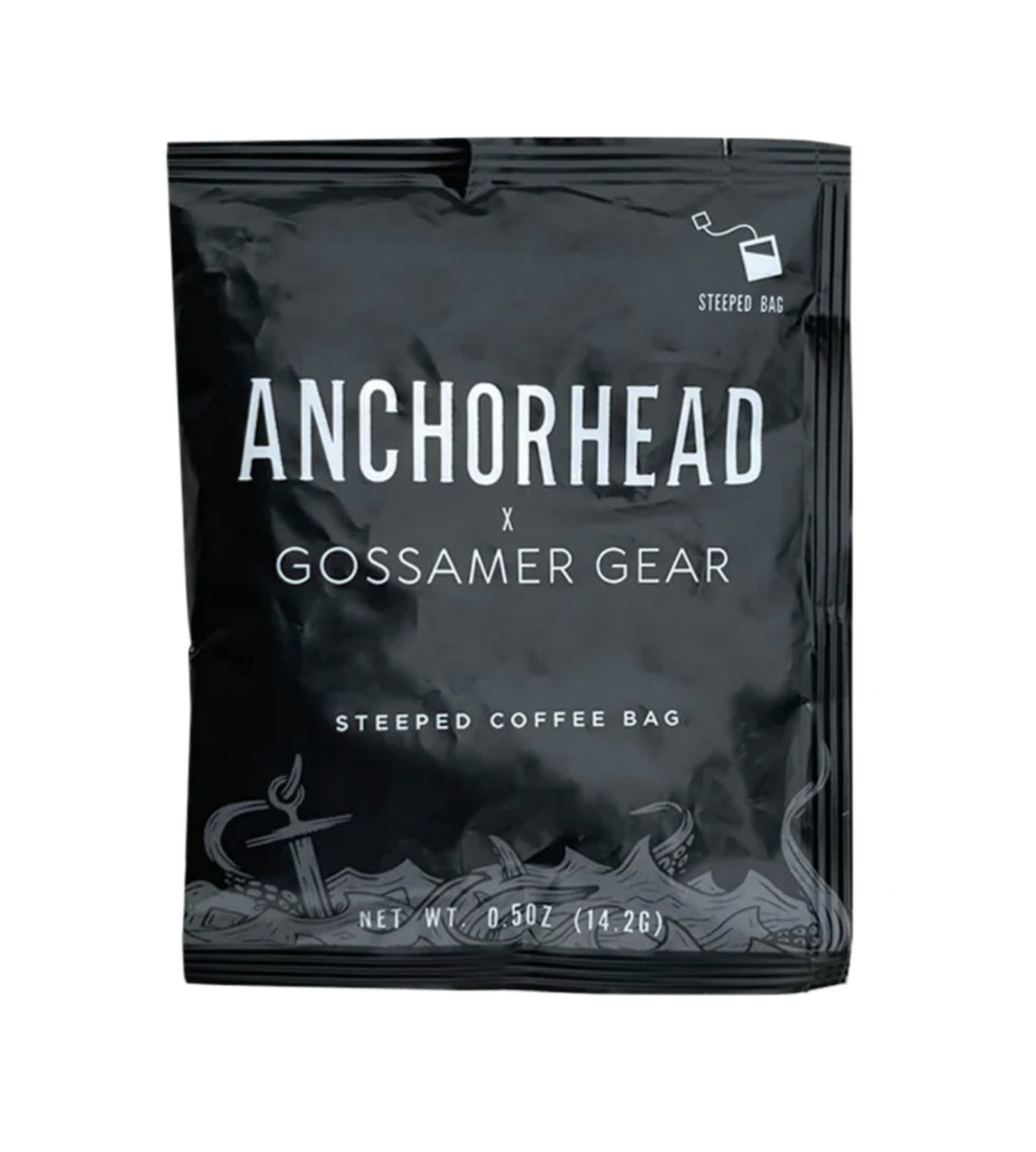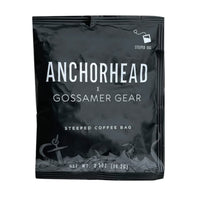 Anchorhead + Steeped = Instant coffee for your convenience. 
 Have you ever found yourself on a long trip, hiking, camping, or driving form state to state wishing you had a quality cup of coffee by just adding boiling water? We now have a tasty solution for these very situations. 
In collaboration with Gossamer Gear we bring you our Narwhal blend in instant form for a high quality cup of coffee. Just add 8oz of boiling water and steep to preferred strength. Its not just pretty good for instant, its really good! 
Narwhal blend is a blend comprised of Guatemala and Sumatra coffee.
Stepped packing is biodegradable